Welcome!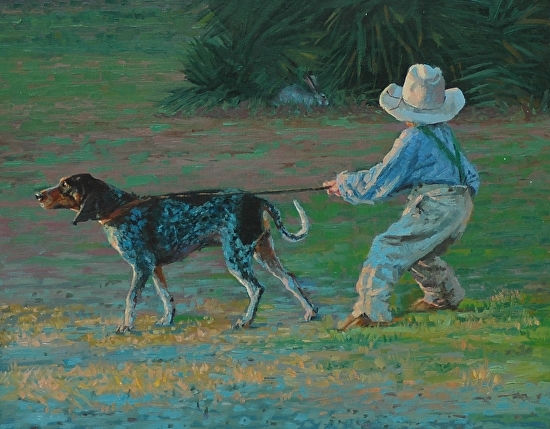 "Clements' rich deep color palette and masterful use of light combine to bring sensitive and provocative paintings to life. A strong sense of nostalgia is invoked in both his beautiful figurative work and his intriguing 'Out West' series."
Informedcollector.com
"A true master painter of the American West"
Michael Martin Murphey, singer ("Wildfire", "What's Forever For", "Long Line of Love")
"These are beautiful paintings!"
William Smith, actor (Any Which Way You Can, Red Dawn, Conan the Barbarian)
"You truly do magnificent paintings...I could spend hours viewing your work."
Ed Faulkner, actor (McClintock, Rio Lobo, The Green Berets)

"Your work is just excellent; I get so many compliments on my painting"
Robert Fuller, actor (Laramie, Wagon Train, Emergency)
"Thank you so much for your beautiful painting of the forgotten "cowboy"...the black cowboys and cowgirls. As a black cowboy myself, I been to many rodeos and art shows during my 65 years on this earth...seldom do I see painting of the black cowboys/cowgirls...Please keep up the good painting, and thank you so much. May God bless you".
Sheldon Forehand
"I've just discovered your artwork. Its phenomenal! I just wanted to say thank you for capturing the beauty of Native Americans and our cultures."
In Spirit, John Lone Eagle
UPCOMING SHOWS
Festival of the Arts - I'm honored to be a part of this fine show for another year. The show takes place Tuesday, April 23 through Sunday, April 28 in downtown Oklahoma City. I look forward to seeing my friends in Oklahoma again!
Western Days Festival - This festival is always a lot of fun and is held by the Prairie Rose Chuckwagon at 15231 SW Parallel St. near Benton, KS. The show will run May 3, 4, 5.
A Great Cause

I'm happy to support Hope in the Valley Equine Rescue and Sanctuary, Inc. in Valley Center, Kansas. The founder, Ande Miller, is a true angel among us. She was moved to rescue a horribly malnourished horse at a livestock sale in 2005 from certain destiny to a slaughterhouse. Learn more about him and this 501(c)3 organization at http://www.hopeinthevalleyequinerescue.org/. Their cause expanded and they now average around 35 horses that have been abandoned, neglected, or abused. In some cases the owner has died. They work to rehabilitate these horses if needed with training and proper diet and adopt them to caring owners. To help in my own small way, I am painting 5"x7" portraits of these rescue horses to take with me to various shows. 100% of proceeds from the sale of these paintings will go to Hope in the Valley.


If you have any questions please call me 316-655-1248 or email jimclementsart@cox.net


Thank you for stopping by my website. I hope you enjoy the paintings I have posted here.